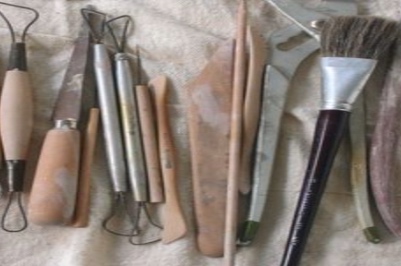 Sunday May 26th- 11am – 3pm
At the home of Janet Kovesi Watt in Claremont
Have a studio full of those must have tools, brushes and other items that were hardly used or bought just in case they might come in handy one day? Too many books and magazines? Lots of exotic glaze materials and extra clay?A small mountain of moulds, bats, kiln shelves and unused props? Your storage space has run out and no room left for new work!!!
The Ceramic Arts Associations first ever Swapmeet is an opportunity to give away, sell, buy or swap these items.
The SWAPMEET is open to all clay workers not just members.
Some tables will be supplied but you may bring your own trestle table. SETUP 9am-11am SELL/SWAP 11am -3pm.
A light Lunch will be available for a small fee from Janet's kitchen or BYO
Expressions of interest are sought for participation
Please fill out the EOI and contact Sandra Black or Janet Kovesi Watt. Deadline for EOI- May 6th. FLYER.